Trump has been a trending topic since long back. It might be his distinct personality or extraordinary choices that make him the person he is, or maybe he was born that way. The man never fails to create a headline for whatever he does. Here, we have mentioned 15 things about Trump that will make you lol. Take a look and let us know your reaction.
So, let's start with his not-so-infamous eating habits.
1. His Obsession For Fast Food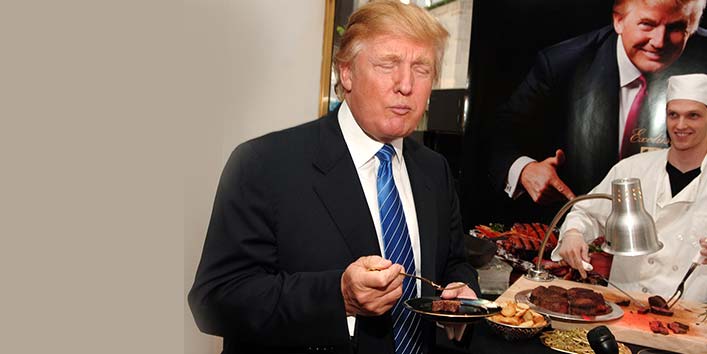 Trump loves fast food, everyone knows; to an extent of craziness, very few know. He recently took this obsession to an entirely new level when he invited the Clemson Tigers, the winners of College Football Playoff National Championship, for a dinner to the White House. Unfortunately, there weren't enough cooks to make a fancy dinner. Trump solved the problem in his very own style. Any guesses? Fast food, of course. A historic decision made by an American President, indeed!