Cats are irresistibly cute to some, while some get scared to see them. There is no reason for one to not like them and even if it is there, we will help you get over it. In whatever category you are, we have got something interesting for you. We searched all over the Internet and got 15 funniest cat memes you cannot afford to miss. Here you go.
#1 Secret Unveiled 😀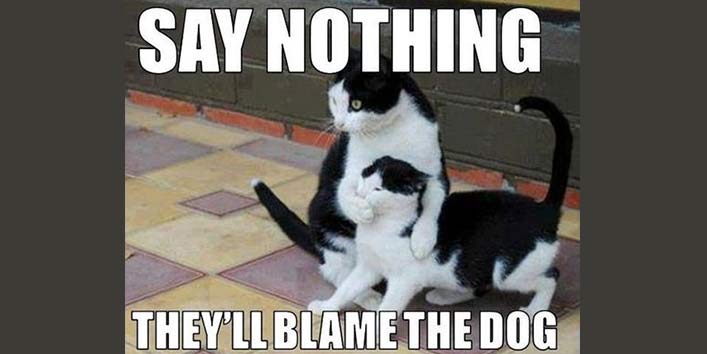 So, by now, you must have been blaming dogs for all that shit.. And here, we are talking about the real shit they spread. Well, this pic will change your opinion!
#2 The Fitness Freak!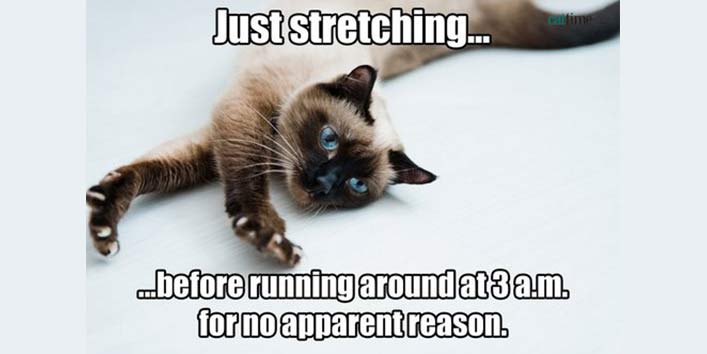 Get her and she will take care of your morning routine 😀
Still have a doubt? Just look at her posture!
#3 Relatable, Right?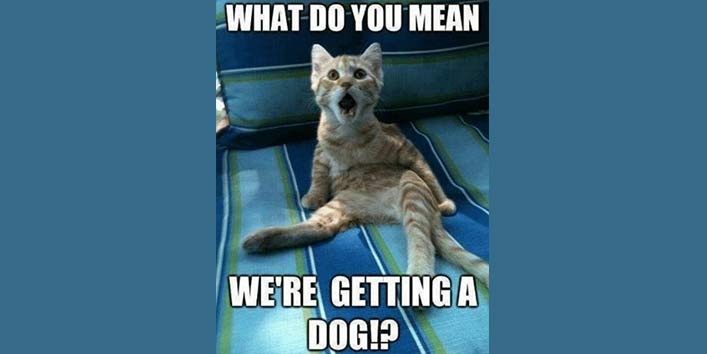 Didn't this cute cat make you remember your own moments when your parents are forcing you do something you exactly don't want?
#4 Because She Is Always Right 😀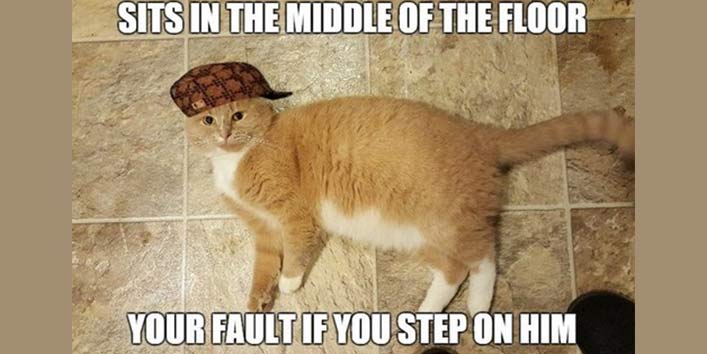 Such a cute, stubborn creature she is!
 #5 Blackmail, Huh!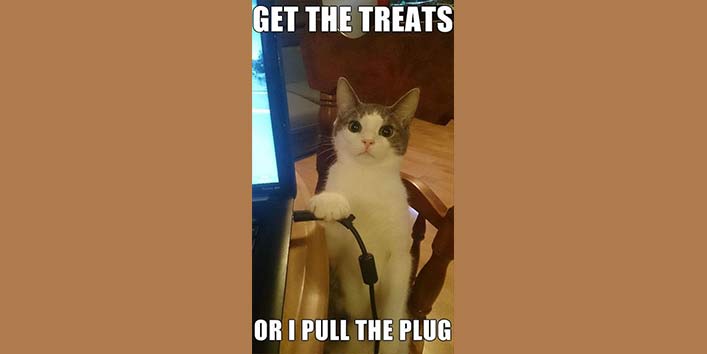 What if your cat does this to you? It will be irritating at first, but look at her face… Who won't agree to fulfill her demands?
#6 The Cutest Hunter Ever!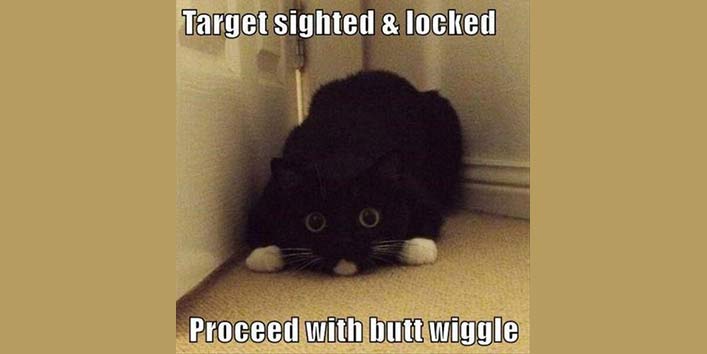 For mice, she might be dangerous; for us she is definitely not. Just look at her, doesn't she look innocent?
#7 A Cat Tree? Really?
Anyone will be shocked if saw this in a hurry. You have to really force your eyes to an extent to get the fact that it is actually a cat sitting on a log. Well, we can give some credit to the photographer here. He deserves, right?
#8 When You Have Nowhere To Go..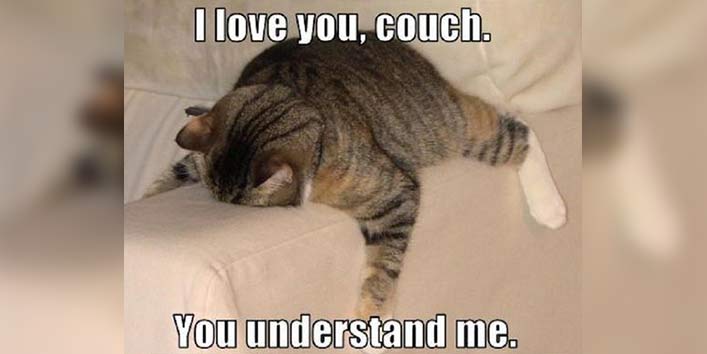 Seems like cats are in love with the couch just the way we human are. I am more in love with this cat, by the way!
#9 Another Thing We Have All Gone Through 😀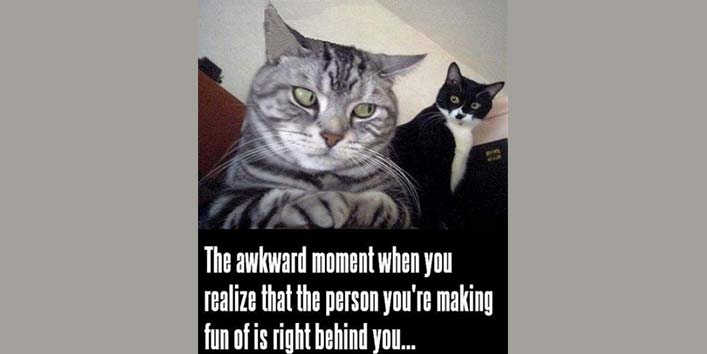 Yet again, the cat proves, this kind of awkwardness is not something only human come across.
#10 The Discharged Cat 😀 😀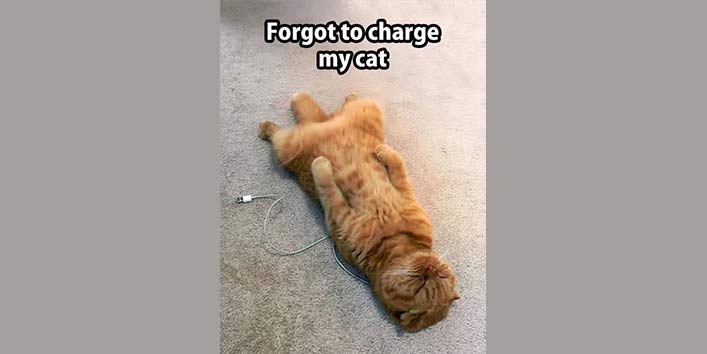 So, this is what happens when your cat stops functioning. So, from now, as you know the reason, don't forget to get her charged on time!
#11 Help Me!!!!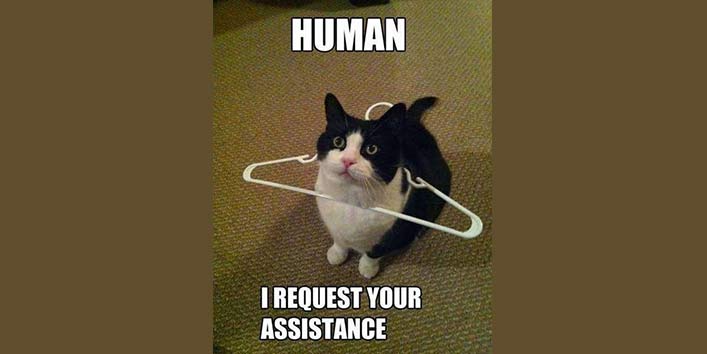 Didn't you feel like helping her? We think her face is enough, what do you say? Anyways, we are already melting!
#12 Two In One?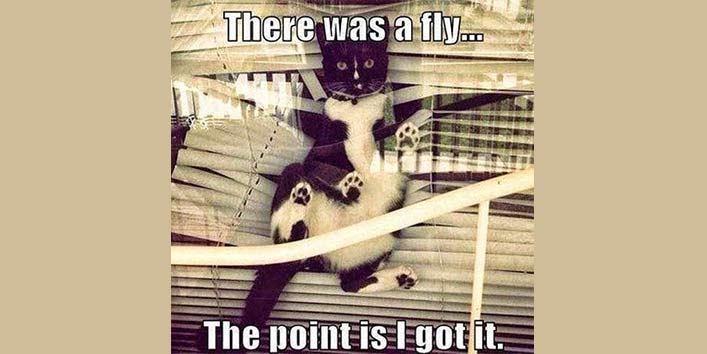 Pet her and she will never let a fly freely. Get her and you won't need to get a pest control ever. Too confusing? Go through the meme and you will get to know what we are saying.
#13 It's Time To Be Practical!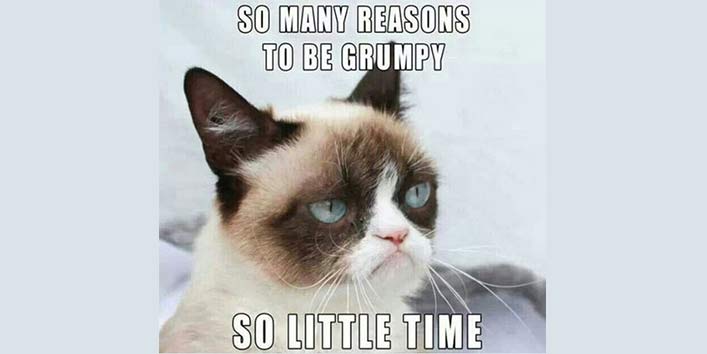 The cat is definitely in no mood to give a damn at all! Look at her expressions, if the line is not enough 😀
#14 The Straight Forward Cat 🙁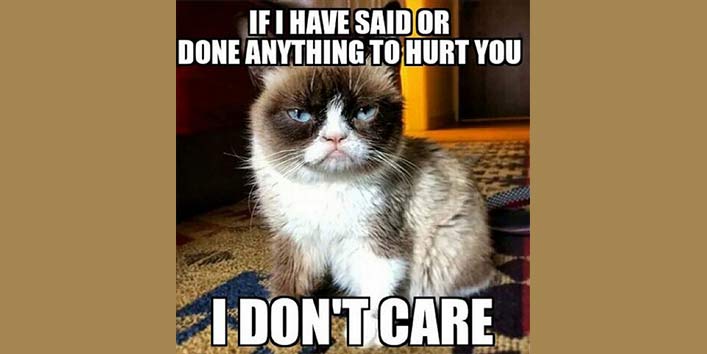 she doesn't care if she has ever hurt you, knowingly or unknowingly. So, how do you feel now?
#15 A Relevant One!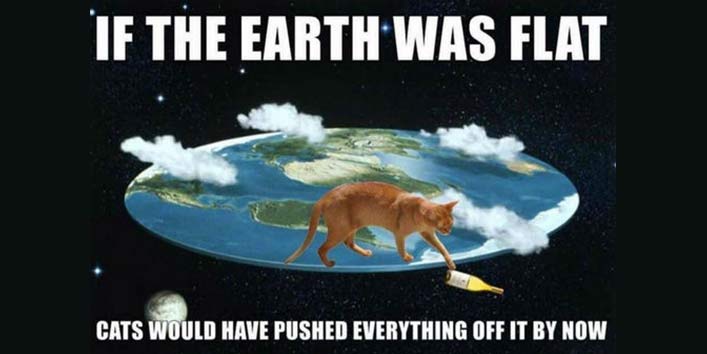 Must say this is something really relevant. Who doesn't get screwed with this habit, we mean!