20. The Beach House- Anguilla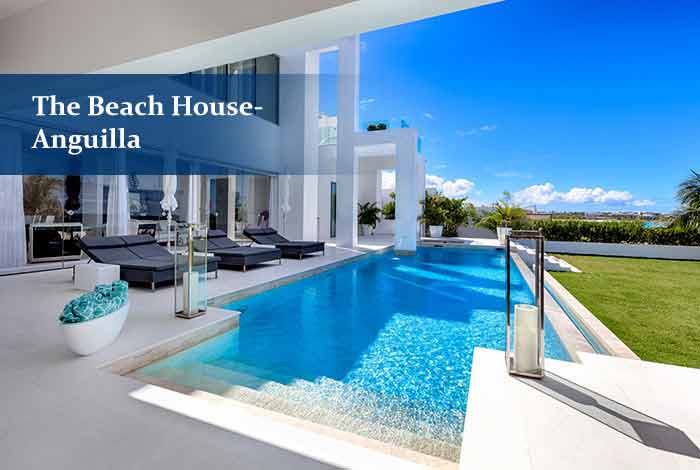 Is there a better milieu for the memories that we share and treasure with our loved ones than luxurious and extraordinary villas? It is in these villas, where you'll find your sense of splendor; whether it is a family reunion, some celebration or spending your vacation. So, immerse yourself in the comfort and idyll of these luxurious villas.
Located in Anguilla, this eight-master bedroom villa is designed to boast the sunset and ocean view and truly defines opulence. The white structure peaks out over the greenery of the island.