20. Fountain Julie Penrose, Colorado Springs, USA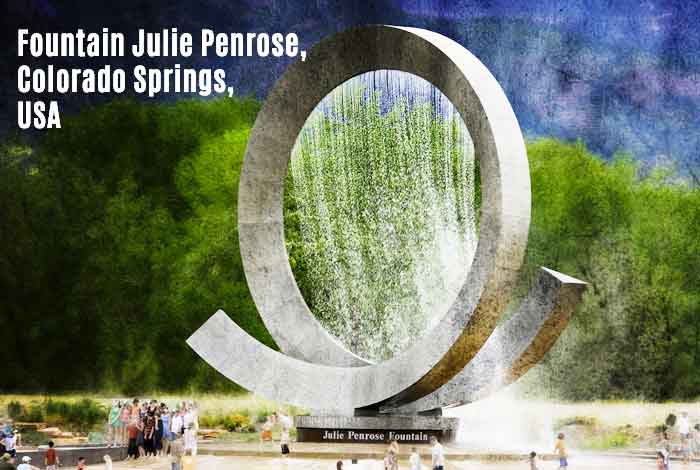 Fountains are the best architectural gifts to mankind, the glances of which bring a smile to our face. These fountains are enlisted amongst the best tourist attractions of the world.
Created in 2007 by David Barber, the Julie Penrose Fountain resembles a part of the spiral and consists of 366 water jets. The beautiful fountain takes fifteen minutes to make one turn.