20. DODGE TOMAHAWK MOTORCYCLE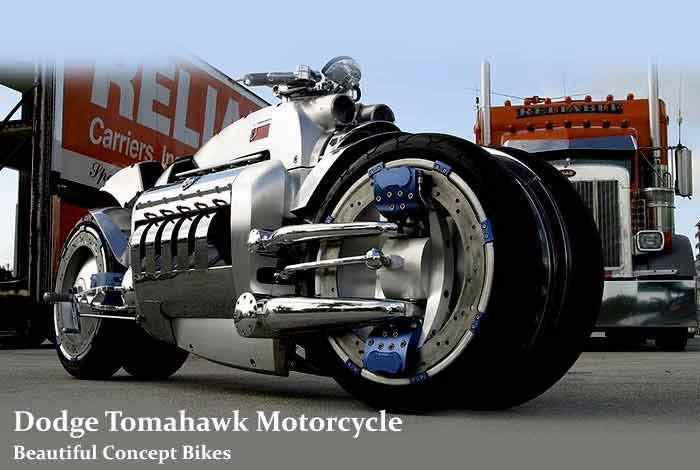 Who says that you need four wheels to feel the speed? Here we have listed some beautiful and amazing concept bikes that are pushing the boundaries of bike design and technology.
Well, this isn't a motorcycle in true sense, but its massive design compelled us to add this to the list.